Festive Fridays - Freezing + Festive
Now that the temperature has dipped and we're wearing more layers we have decided to give you our run down of our favourite Christmas movies. Our favourite movies to snuggle up on the couch with a hot chocolate, blankets, friends and family. We have a recipe for a great cosy night in when it's freezing outside.
1.
'Elf' with Will Farrell is a great movie for all the family. We follow Buddy the elf as he explores a new land with loads of silly events along the way. Grab some popcorn, turn on the heating and relax with this feel good holiday classic!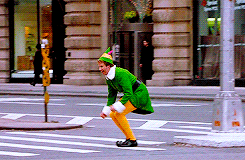 2.
You can't have Christmas without watching 'Home Alone'. This classic is great for the family for a great laugh on a cold night or day. You will be laughing all the way through this as we follow Kevin as he trys to keep his house safe when he is left 'Home Alone' one Christmas.
3.
The 'Polar Express' is my all time favourite Christmas movie! The journey of a little boy on a train taking him to a special location. We follow his journey with all it's ups and downs to the home of Christmas and meet a special man wearing a red outfit. Great movie to sit and watch with little kids with some hot chocolate and marshmallows! This movie will help you to BELIEVE!!!
4.
'The Grinch' is a classic tale of someone trying to steal Christmas. Don't let anyone steal your Christmas joy this year by watching this feel good, family friendly movie. We follow 'The Grinch' on his plot to steal Christmas from whoville, but who will this cunning plan really help? Get your tree up, presents under it and eat your advent chocolates as you enjoy this great movie!
Now that you have a great run down of our favourite Christmas movies, wrap up warm and get excited for the greatest time of the year!
Stay Tuned!